MR Buyers Agents -
Compare Quotes From MR Buyers Agents
Simply complete this form and all the professionals we have in our database that are seeking contracts in this field will contact you with their best price. This is a free service, we don't charge any commission.
---
---
Street Address:

52 Currumbin Creek Road
Currumbin , QLD 4223
[map]
Postal Address:
370/52 Currumbin Creek Road
Currumbin Qld 4223
ABN: 26 442 296 953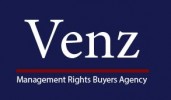 Venz Buyers Agency is a first and a innovative approach to buying Management Rights. At Venz we understand that it can be time consuming,stressful and confusing to find your ideal Management Rights Business.We work exclusively for you the buyer,with over 30 years of Management Rights experience we locate,assess,advise and negotiate on your behalf on all Management Rights.Contact us today and lets get started.