Melbourne & Brisbane Management Rights -
Last update: 16 September 2018.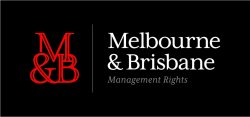 Melbourne and Brisbane Management Rights helps developers make much more (unrealised) profit on their projects whilst safe guarding their reputation, through the acquisition of Management Rights (Building Management and Property Management).As a developer, you arrange for the Owners Corporation (OC) to enter into a Caretaking Agreement with the manager you select at the inaugural general meeting.As developer, you also arrange for the OC to grant the manager the right to carry on an onsite letting business for the benefit of investor owners who wish to avail themselves of this service.As developer, you harness and sell a rent roll that would otherwise go (without payment) to your selling agents/ marketers.
Main Contact: Charles Yuan
Mobile: 1300 013 ...
Office: 1300 013 ...

Street Address:
St Kilda Road St Kilda , 3182 Australia
Postal Address:
Office 27, 245 St Kilda Road St Kilda Victoria 3182 Australia
Click here to see current Melbourne & Brisbane Management Rights listings
---